The principle of Ultrasonic transducer for distance ranging
Views:11 Author:Site Editor Publish Time: 2017-11-07 Origin:Site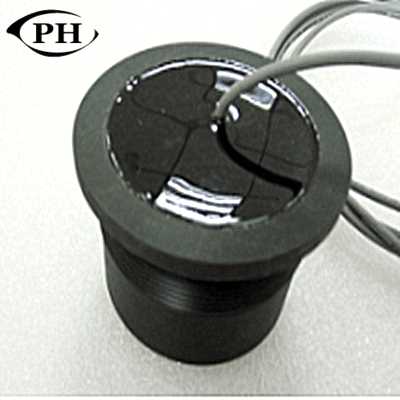 The principle of Ultrasonic transducer for distance ranging
Mobile robots use principle of ultrasonic transducer for distance,which the transmitter send an ultrasonic wave in a direction, and launch time at the same time to count on the time, ultrasonic distance measuring transducer in the air on the way to encounter obstacles or objects to return immediately ,When the receiver receives the reflected wave, it immediately stops counting. At this time, the timer counts the time when the ultrasonic wave travels back and forth from the robot to the obstacle, so that the high precision ultrasonic transducer for distance that the robot transmitter face the obstacle can be calculated.
The software of
long range ultrasonic transducer
distance system mainly deals with the digital processing of the collected signals. After the signal data is entered into the computer, the digital filter is used to filter out the high frequency interference and noise, and the signal is processed smoothly. The echo recognition program determines the peak point of the time domain waveform of the ultrasonic echo and the reference point of the starting time of the transmitting wave by analyzing the data. The data calculation program calculates the
ultrasonic range finder distance
transit time according to the peak point and the reference point time, and then calculates the measured distance according to the time distance. The computer mainly deals with three parts,which is digital filtering, echo recognition and result calculation.