Is the ultrasonic vibrator easily damaged? Under what circumstances will the vibrator be damaged?
Views:1 Author:Site Editor Publish Time: 2019-05-10 Origin:Site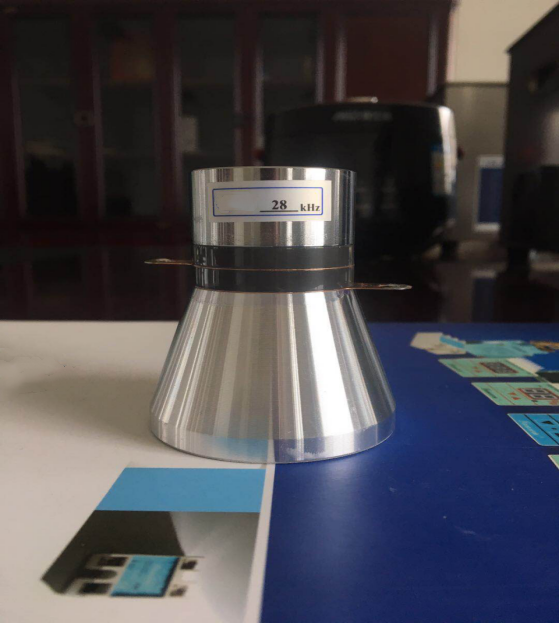 Q: Is the ultrasonic vibrator easily damaged?
A: Using the ultrasonic cleaning transducer produced by our company, the double guarantee technology of cementation and screw fastening has the advantages of fast ultrasonic propagation speed, low impedance, high conversion efficiency, good electrical conductivity, and not easy to damage, ensuring high frequency vibration under the vibrator. There are loose and broken phenomena. When we leave the factory, we will fully check whether each vibrator meets the requirements. The following figure shows whether the high frequency ultrasonic transducer meets the requirements.
Q: Under what circumstances will the vibrator be damaged?

Answer: 1. The vibrator is in working state for a long time. If the vibrator purchased is low in performance, the vibrator will be fired and the ceramic material will be broken.


2. The vibrator is damp and can be inspected with a megohmmeter: 2 feet are the positive pole of the ultrasonic transducer, 3 feet are the negative pole of the transducer and connected to the outer casing of the transducer; check the insulation resistance value between the 2-3 feet.You can judge the basic situation, Generally, the insulation resistance is required to be greater than 30 megohms. If the insulation resistance value is not reached, the transducer is generally damp. You can put the piezoelectric ultrasonic cleaning transducer into the oven and set it at about 100 °C for 3 hours or use a hair dryer to remove the moisture.Often (for sealed transducers, the stainless steel housing must be cut open with a hand grinder).


3.Under the condition of working at full load for several years, the vibrator will have a perforation phenomenon, indicating that its service life has arrived.