The three sintering stages of piezoelectric ceramics transducer
Views:7 Author:Site Editor Publish Time: 2017-09-08 Origin:Site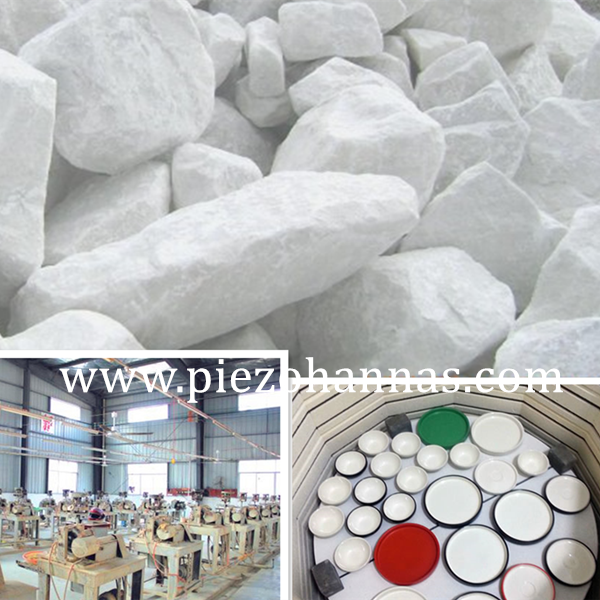 The three sintering stages of piezoelectric ceramics transducer
Sintering is a process to produce alumina piezoelectric ceramic , there are many things are changing pre-sintering, sintering and after-sintering.
1, Pre-sintering: the key of this process is the operation of the temperature, the body shrink with rising temperatures, but the density and intensity piezo doesn't changes a lot, , the proportion of microstructure grain has not changed, about this stage ,The body is very easy to split, because the moisture and the binder is eliminated, so pay attention to the heating rate.
2, the initial of sintering: if temperature has a slight, the volume will shrink , density piezo will change greatly, although the ratio of the microstructure grain isn't still significant changes, but the particles are no longer point thick, Also greatly reduced, this stage of the body due to sintering and the emergence of the volume reduction, called easy to produce green body split and shape.
3, sintering late: , all the changes are deeper than the previous step with the temperature rising, alumina ceramics, but the density and intensity of change after the maximum is almost no longer, the microstructure of the grain ratio significantly changed, Are smaller, and are not connected with each other, constitute isolated pores, part of the pores remain in the grain. In the late sintering of the grain growth will lead to adverse reactions, in order to avoid adverse reactions, the common solution is to add additives to suppress the growth of grain.