structure form of ultrasonic cleaning machine
Views:5 Author:Site Editor Publish Time: 2017-10-08 Origin:Site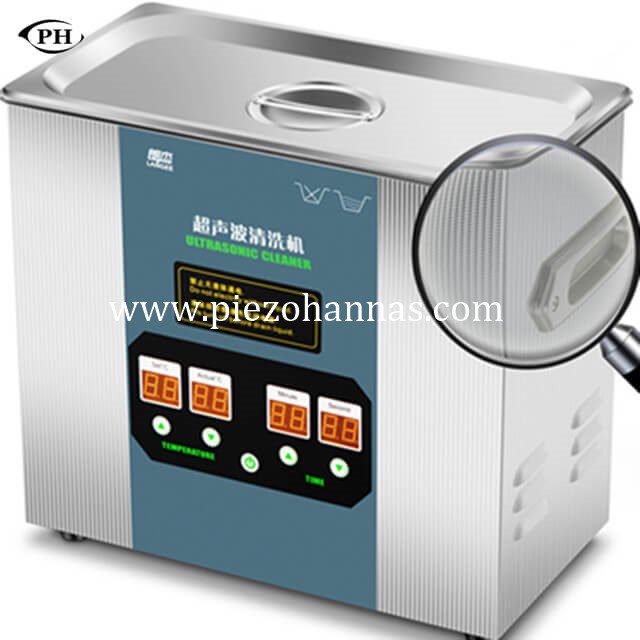 structure form of ultrasonic cleaning machine
Ultrasonic cleaning machine
is generally divided into satu bak and dual bak model. Single tank ultrasonic cleaning machine is composed of ultrasonic generator,
ultrasonic transducer
and cleaning tank. Ultrasonic generator is the frequency of electricity that is converted into more than 20 kHz of high-frequency ultrasonic cleaning electrical signals. Transducers can convert electrical energy into powerful ultrasonic vibrations. Cleaning tank is used to store the cleaning fluid of stainless steel containers, most of the workpiece can be installed in the mesh tooling basket, and then into the tank cleaning, there are some parts through the lifting mechanism or robot directly to clean.Multi-slot ultras
onic cleaning machine is generally composed of ultrasonic generator, transducer, a number of cleaning tanks, machinery and workpiece loading and unloading equipment. For the cleaning requirements of the workpiece, multi-slot cleaning machine is generally designed to PLC-controlled automatic loading and unloading and cleaning, high pressure spray rough bath is usually made by stainless steel material,included ultrasonic fine cleaning tank, high pressure spray rinse tank, ultrasonic potcher , A Blade flume and a tunnel-type hot air circulation drying system, a net wind cooling system, a gantry single-arm manipulator, a loading and unloading roller table, and the like, which can be used to clean the drying equipment into the heated medical ultrasonic cleaning tank. The operator only need to put the workpiece in the cleaning basket placed on the loading roller, the feed roller to start, the basket will be transported to the feeding station, gantry single-arm robot will wash basket sent to the station, the workpiece Cleaning, rinsing, air knife dehydration, hot air drying, and then the basket will be sent to the next roller table, the cutting roller to start, will be equipped with the workpiece to the transport system can be transported to the basket.